Do you want to explore the gospel of peace as exhibited in the life and teachings of Jesus, in the Pauline epistles, and even


in the much misunderstood Book of Revelation? Then this course is for you.




This course will focus on Peace as a major NT theme, examining the life, teachings and cruciform enthronement of the Prince of peace, the content and implications of the gospel of peace (atonement and reconciliation), exploration of the apostolic tension of obedience and resistance to Empire, and a Lamb-centered cipher to the book of Revelation.

This course seeks to answer such questions as, To what extent are the NT calls to peace realistic and normative vis-à-vis idealistic, rhetorical and limited? What is 'the gospel of peace' and how is it fulfilled in the Cross? How does peace theology relate to atonement theory? Does it speak to the extent of reconciliation? How shall we read the Christian relationship to the sword of the state in the teachings of Paul in Romans 12 and 1 Peter? How are we to read the apparent violence in the Apocalypse in light of the Prince of peace and gospel of peace?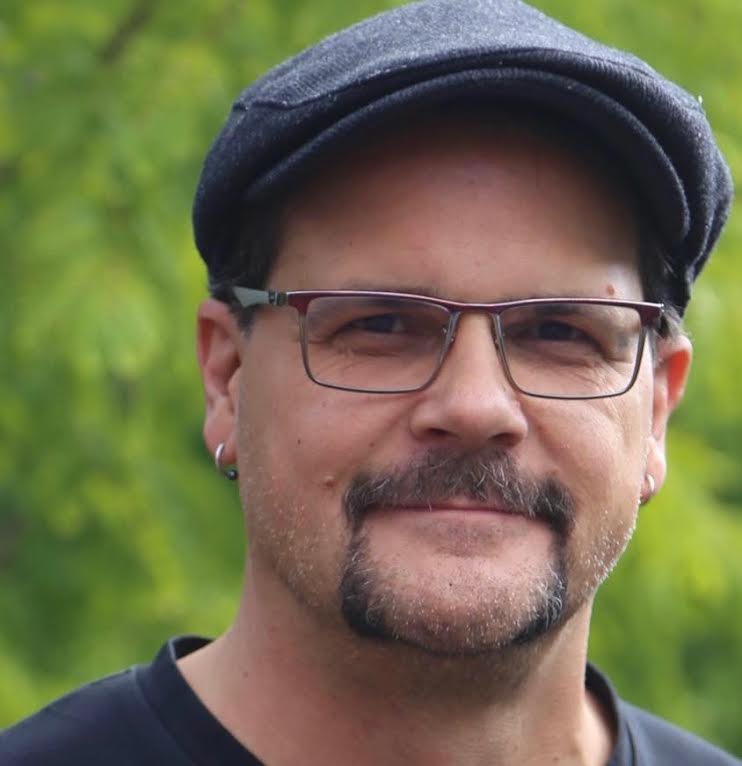 Instructor: Rev. Dr. Brad Jersak (Reader Irenaeus) is Professor of Religion and Dean of Theology & Culture at St. Stephen's University and is core faculty of the Institute for Religion, Peace and Justice at St. Stephen's University. He holds a PhD in Theology and Religious Studies from Bangor University (Wales) and is an author and teacher based in Abbotsford, Canada. In addition to his teaching responsibilities for IRPJ, he has taught New Testament and Patristics as a core faculty member at Westminster Theological Centre in the UK before moving into his current roles at St. Stephen's University. After serving as pastor and church-planter for twenty years, he now travels for Fresh Wind Christian Fellowship and serves as reader at All-Saints Orthodox Monastery (Dewdney, BC).
Brad's focus today is on writing accessible theology, facilitating 'listening prayer' seminars, and teaching college courses. His research, teaching, and writing emphases include the gospels, cruciform theology, contemplative spirituality applied to prophetic justice, and a theology of hope (Her Gates Will Never Be Shut). He is the author or co-author of thirteen books on atonement theology, eschatology, cruciform theology, Simone Weil, and George Grant and is currently the senior editor of CWR Press and St. Macrina Press. His most recent books are A More Christlike God: A More Beautiful Gospel, A More Christlike Way: A More Beautiful Faith, and IN: Incarnation & Inclusion, Abba & Lamb.
Frequently Asked Questions
What should you expect to get out of this course?
Upon successful completion of this course, students will be able to:
recognize how the themes of peace and reconciliation function across the New Testament corpus;

become aware of the peace at the core of Christ's work and teaching, and be able to address the question of their real life/realpolitik practicability contra the charge of that Jesus' way of peace is naïve idealism in our violent world;

identify the NT application of Cruciform peace, justice and reconciliation to the revelation of the Cross, engagement with the 'powers,' and nonviolent eschatology;

understand the gospel of peace in terms of a revelation of God's kenotic self-giving, radically forgiving, co-suffering love, and decisive paschal victory over Satan, sin and death;

evaluate specific 'what about' questions regarding the supposed violence in the NT, such as the so-called 'cleansing of the temple,' the parabolic and rhetorical warnings of 'wrath,' and the visions of St John the Revelator;

become critically aware of the powerful and unconscious lenses through which we approach and thus interpret the New Testament.
What is the format and length of the course?
This course has six modules with a total of about 3 hours of lecture material, plus other additional video and written content. Each section contains an exclusive and substantial detailed video lecture that's synchronized with a Keynote presentation ranging from over a half an hour to one full hour long and supplemental video clips from IRPJ's partner and friend, The Work of the People, that are hand-picked by the instructor. This course also includes an exclusive lecture from a couple of IRPJ's Guest Lecturers — Brian Zahnd and Ted Grimsrud — as well as supplemental readings provided as PDFs. The course is a completely self-paced, online course.
What materials will I need and will I have access to the lecturers?
All you will need is a computer with internet access and access to the recommended textbooks books (optional). Students can access all exclusive recorded video lectures once enroled. Unfortunately, the instructor is not available to interact or answer questions. Our suggestion would be to dialogue with a group of people going through the course, and to seek out a local practitioner.
How long do I have access to the course?
A lifetime. After enrolling, you have unlimited access to this course for as long as you like — across any and all devices you own.
What if I am unhappy with the course?
We would never want you to be unhappy! If you are unsatisfied with your purchase, contact us in the first 30 days and we will give you a full refund.
Start your pilgrimage into a more robust understanding of peace and violence in the New Testament by enrolling below!
• Completely self-paced online course in six modules created by a qualified, doctorally-trained Instructor
• Approximately 3 hours of six exclusive video lectures synchronized to attractive Keynote presentations
• Curated exclusive video clips from our partners, The Work of the People, hand-picked by the Instructor
• Supplemental readings as PDFs to complement the lectures
• Links to online resources written by the Instructor
• Lifetime access to all course content